Shopping at Spirit Halloween supports Shodair
100% OF YOUR DONATIONS GO TO SHODAIR, MONTANA'S ONLY CHILDREN'S MIRALCE NETWORK HOSPITAL!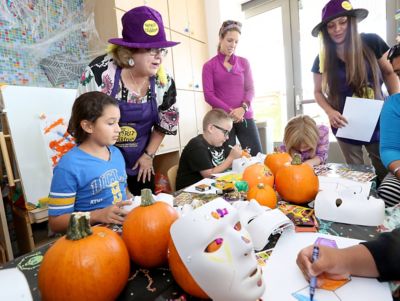 Spirit of Children chooses to partner with and support Child Life whose main function is to provide developmental, educational and therapeutic support for children undergoing medical treatment. Trained Child Life Specialists help children and their families cope with the many stresses involved when a child is in the hospital. While each hospital is unique in their needs, the money we collect and donate to child life has been used to purchase such educational and entertainment items as: Laptop computers, iPods and iPads, Flat screen TVs, medical education dolls and equipment, and toys designed specifically for children with physical challenges. In addition to toys and equipment, money raised has been used for such things as: funding field trips, adding staff to keep playrooms open longer and on weekends, developing rehabilitative art programs and weekly music therapy programs.