Community Commitment
. . .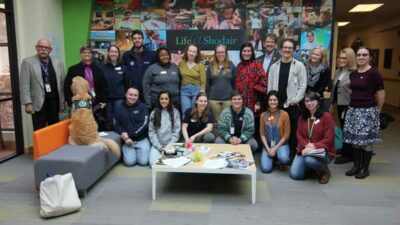 Shodair is committed to the Montana community. We support families through a variety of ways, including a financial assistance program; a lodging program for families who come to visit and need assistance in covering costs; a suitcase program that provides luggage to patients when they leave; ACE and youth mental health first aid training at no cost to community members; and much more.
Donations are always gratefully accepted.
The building is up, the kids are moved in, operations have started, but the sun hasn't set on our fundraising efforts! In 2019, our board took a big, bold step – declaring the largest fundraising effort in Shodair's history. And while we've come a long way, we're not done yet, Montana! Less than $2 million shy of reaching our $14 million goal, it's our turn to be big and bold – working to ensure that every Montana child and family has access to the care they need right here in our state. Will you join our story and help us support Montana's most vulnerable citizens?