Laboratory Services
. . .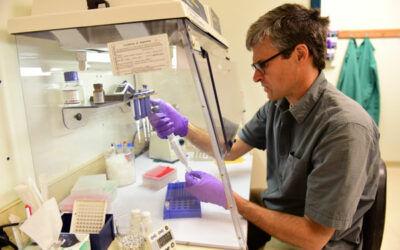 The Genetics Laboratory at Shodair Children's Hospital provides answers to families through the diagnosis of rare and complex genetic conditions. Working in tandem with the Clinical Genetics Program, state-of-the-art genetic techniques are utilized to provide accurate, affordable diagnoses for patients of all ages. Traditional genetic technologies are complemented by cutting-edge techniques such as chromosomal microarray analysis and next-generation sequencing.
Our staff is committed to assisting clinicians in selecting the appropriate testing and providing patients the best possible support in understanding the results.   
Laboratory Specimens
. . .
Shodair Genetics Laboratory's regularly scheduled hours of operation are
8 a.m. to 5 p.m. (MST) Monday through Friday
Non-Urgent Specimens
. . .
The laboratory's preferred shipping method is FedEx Priority Overnight (available Monday through Friday with Saturday delivery if the option is clearly marked on the air bill). If specimen collection is late Friday or early on Saturday (and non-urgent) please wait until Monday and use the preferred shipping method.
Urgent Specimens
. . .
If delivery is urgent, you may wish to arrange the use of your local courier service. Shodair Children's Hospital is able to receive packages on the weekend. The packages must be clearly marked "delivery to Shodair Genetics Laboratory." Please have urgent specimen deliveries delivered to the Glass Breezeway at Shodair Children's Hospital. The door is located to the left once you have arrived at the main entrance of the hospital and is marked by the lit Shodair marquee sign. The specimen package must be given directly to the available Shodair Hospital staff.