Our Mission Statement
. . .
We will positively teach students the universal expectations through a collaborative and safe environment to ensure school and community success.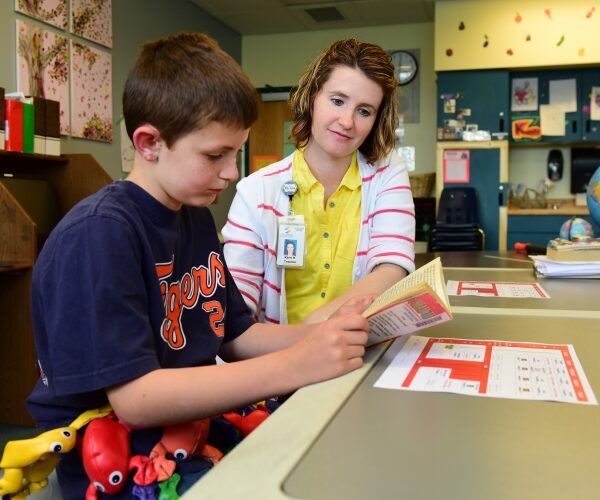 EDUCATION AT SHODAIR CHILDREN'S HOSPITAL
The School at Shodair is committed to meeting the individual educational needs of our diverse student population. We currently have a staff of a school administrator and five Montana certified teachers, with special education credentials.  Five teaching assistants are also available to support the teaching staff in our classrooms. The individual strengths and talents of our teaching staff allow for a variety in educational opportunities for all students. This supports our school mission to positively teach students the universal expectations through a collaborative and safe environment ensuring school and community success.
COURSE OFFERINGS
Each of our classrooms is designed to meet the individual needs of our students while providing a safe, consistent, and predictable learning environment. Social skills development, and communication skills, are supplemental to our academic course offerings.  Academic ability and course assignments are assessed through our Edgenuity placement exams in reading and math.
The School at Shodair prioritizes core academic courses. These courses are taught year-round using the Edgenuity online curriculum. This allows our students to maintain academic growth and earn credit dependent on work completion and length of enrollment. Students attend classes 239 days per year. During the school year, students are enrolled in four academic courses and one elective course in career explorations and/or career development. In our experience, this approach best prepares students to effectively transition back into public school or other educational programs.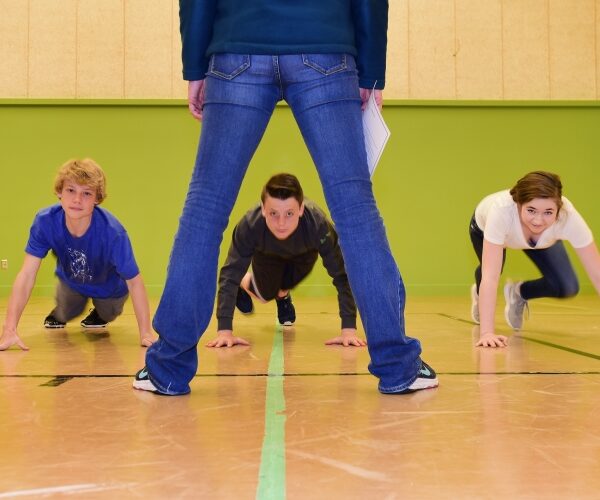 SPECIAL EDUCATION
Upon enrollment, students' special education records are transferred and amended to reflect Shodair's educational setting. As the special education case managers, teachers at Shodair collaborate with the student's home school to provide and deliver the special education services outlined in the IEPS. Teachers provide accommodations for all special education students in the classroom and adapt the curriculum to individually address each student's educational and behavioral needs.
ACCREDITATION AND CREDITS
The School at Shodair is fully accredited through Cognia. All credits earned during a student's enrollment may be transferred to a student's home school district. Students have the opportunity to earn a maximum of 1.50 credits per quarter, dependent on work completion and length of enrollment.
BEHAVIOR INTERVENTION
Teaching positive replacement behaviors through Positive Behavioral Interventions and Supports (PBIS) is the primary focus in our classrooms. PBIS is an evidence-based approach that helps students learn skills to be successful in school and the community after they discharge. PBIS interventions are taught and modeled through daily check-ins and weekly lessons.
COLLABORATIVE PROGRAMMING
Although PBIS is implemented with fidelity in the classrooms, the Education Department is working closely with our multi-disciplinary clinical team to implement PBIS facility wide. The hope is to create a positive culture where staff can focus on building positive relationships instead of managing behaviors.
ADDITIONAL INFORMATION
A discharge summary, academic transcript, and any school records we received will be forwarded to the students next educational institution. For additional information, please contact The School at Shodair at (406)444-7598.