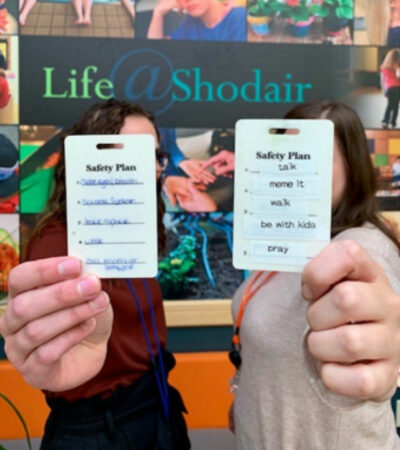 Stress and adversity are universal to the human experience. To heal from this adversity, Shodair utilizes the Sanctuary Model® as a blueprint for clinical and organizational culture. This cultural model promotes safety and recovery from adversity through the active creation of a trauma informed community.
Through Sanctuary, we have refined and operationalized our values.
We believe these values are only meaningful if they are also reflected in our practices.
We are committed to practicing these beliefs.
Nonviolence – Being safe physically, emotionally, morally, and socially regardless of gender, race, religion, sexual orientation, countries of origin, abilities, or income levels.
Emotional Intelligence – Managing our feelings so we do not hurt ourselves or others.
Social Learning – Respecting and sharing the ideas of our teams.
Open Communication – Saying what we mean and not being mean when we say it.
Social Responsibility – Together we accomplish more, everyone is accountable and makes a contribution.
Democracy – Shared governance; ideas are shared but not everyone gets a vote.
Growth and Change – Creating hope for ourselves, our patients, families, organization, and Montana.
We provide employees and patients with tactical tools to uphold our values in every day practice.
. . .
TOOLS INCLUDE: