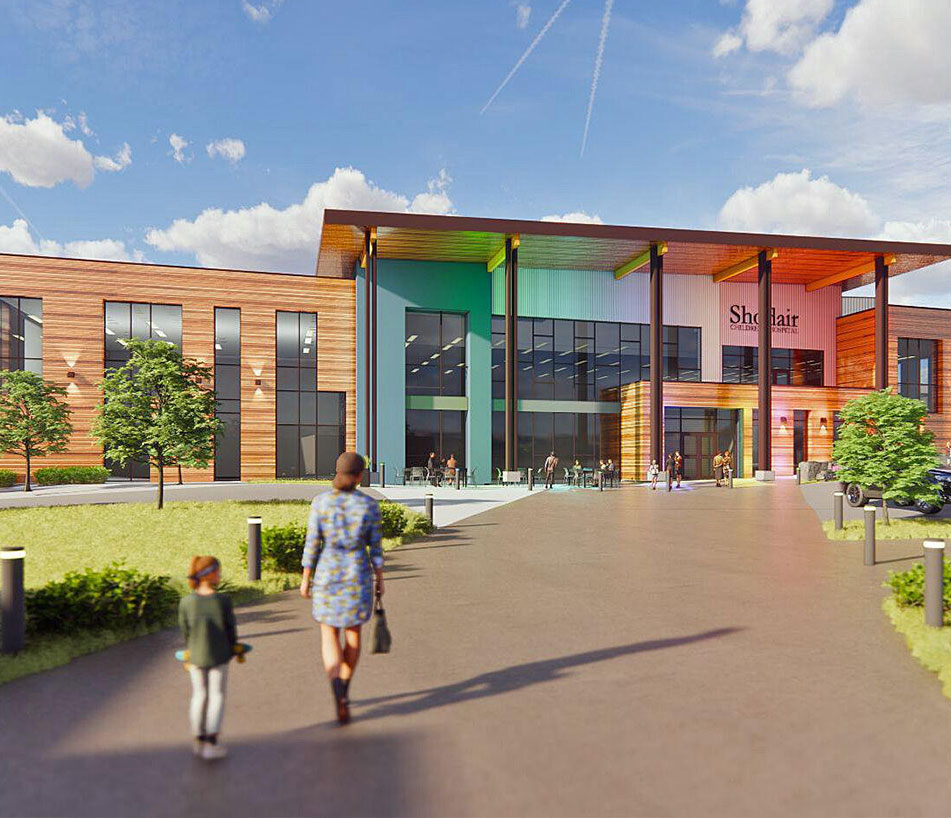 A Space Montana Children Deserve
July 29, 2023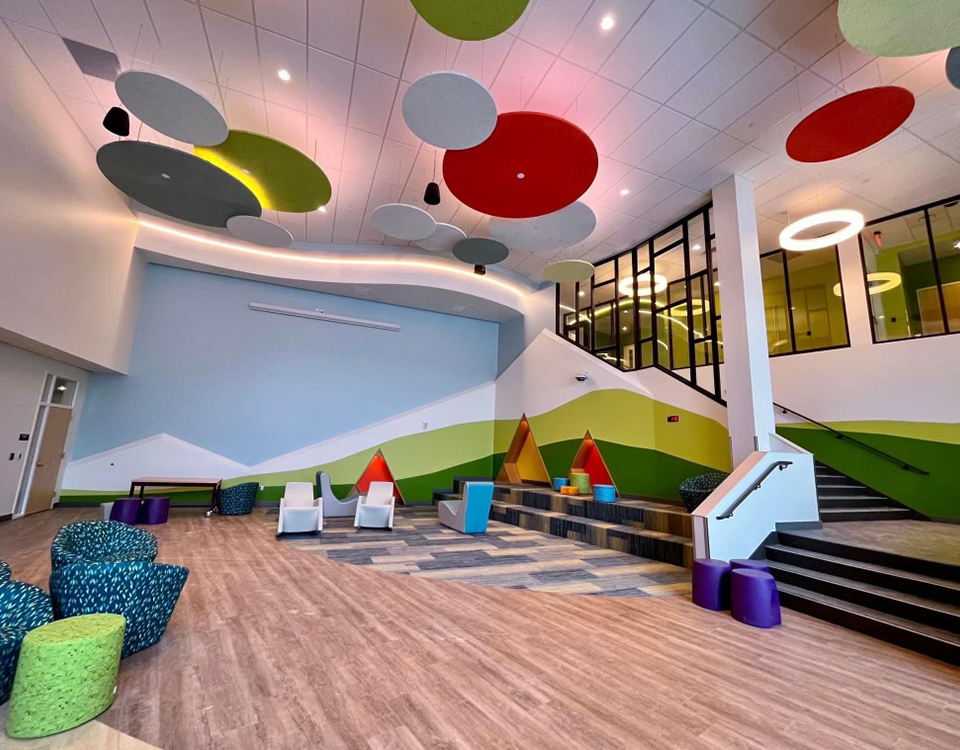 Breaking Down Barriers with Intentional Design
August 2, 2023
Built of Montana, for Montana
In the last 126 years, it's no surprise that a lot has evolved at Shodair – our building, our tactics, our scope of service. And, while a century has brought with it an entirely new landscape in the mental health field, our mission has always remained the same – to care for and create change in the lives of Montana children and families. From decades of groundbreaking genetics research to providing youth psychiatric care, Shodair has never stopped working toward building for Montana's future. And the same holds true for our new hospital project. Standing three stories high and covering 134,000 square feet, our Helena children's psychiatric hospital was built of Montana for Montana, using exclusively Montana-based design, engineering, and building subcontractors.
"Montana isn't just where we're located, it's always been our home," said Craig Aasved, Shodair CEO. "Since the early days as an orphanage in 1896, Shodair has rooted itself into the fabric of Montana, caring for thousands of children and adolescents each year. As such, when it came to building Shodair's new hospital, we wanted to do more than just involve Montanans; we wanted to support them – and that included everything from sourcing local building materials to hiring contractors within our state."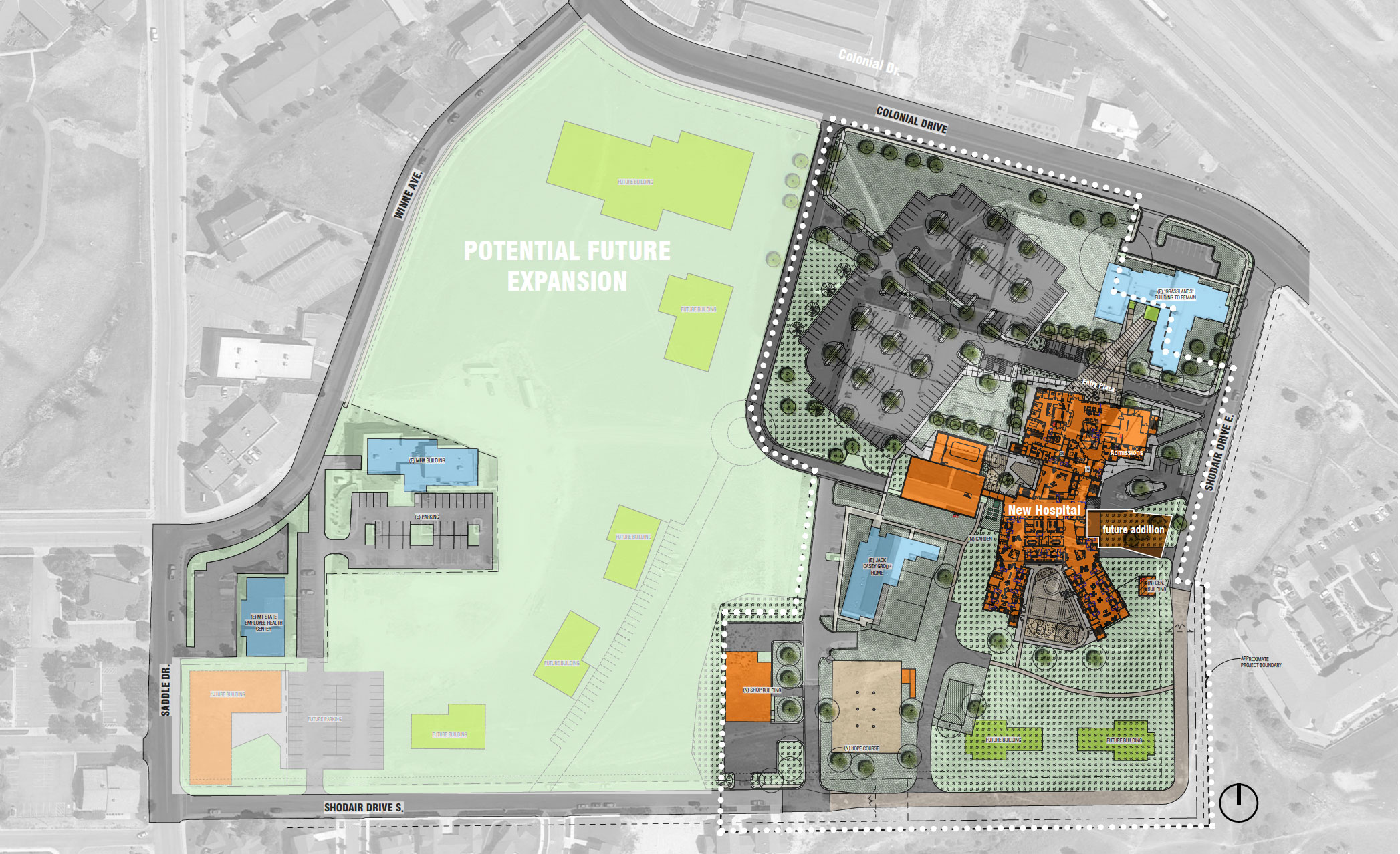 Designed by SMA Architects (a Helena based firm) to mimic the rising and setting of the Montana sun, our new hospital not only visually represents the state we love but will also pour directly back into its economy. With the help of talented architects, financial liaisons, and local business leaders, we're proud to be keeping $60 million of the $66 million budget right here in Montana! With its framework grounded within our state, Shodair's new Children's Hospital is sure to be as resilient as the children we serve.
Check out these Montana-sized facts on our new state-of-the-art therapeutic space
   514 tons of steel, all made in Lewistown
   Built by 440 Montana employees
   96% of subcontractors in Montana
   Acted as a learning ground for dozens of apprentices
   Designed by Helena-based firm, SMA Architects
   20 miles of sheetrock
   6,700 yards of concrete
   37.8 miles of wiring
   600 parking spots
   22 relocated trees
From genetics to youth psychiatric care, Shodair is building hope for Montana families and you can help! While our new hospital is almost complete, there's still work to be done – $2.4 million to be exact.