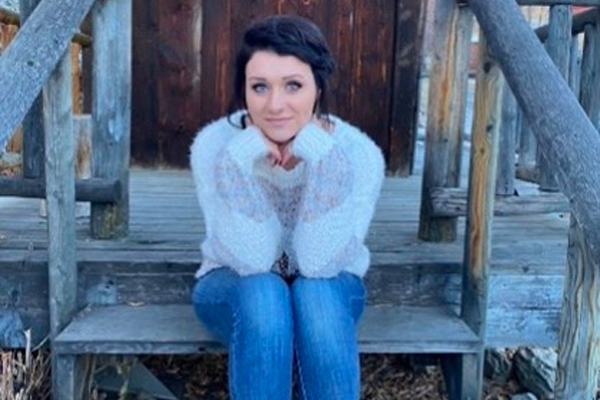 Tavia Wine-Olson
April 29, 2021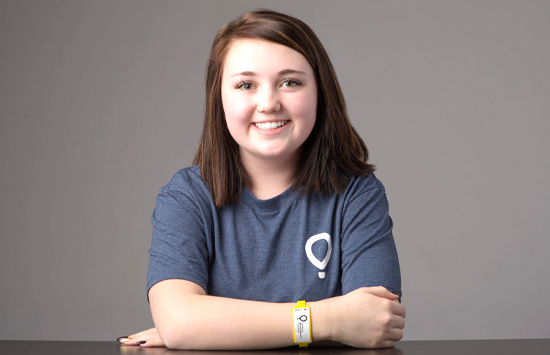 Bella Nyman – 2019
February 24, 2022
There have been 25 young people die by suicide in Montana this year. That number is double what it has been the past several years.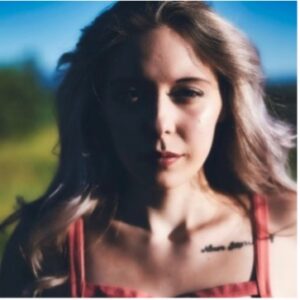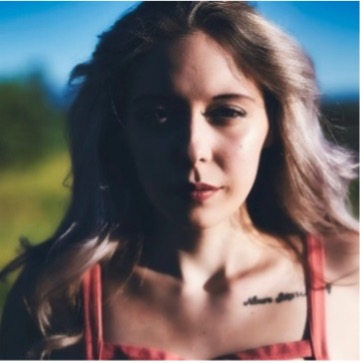 Saved by Shodair
Amanda Carver, of Bozeman, could have easily been one of them. She describes herself as a "suicide survivor" and credits the mental health services she received through Shodair Children's Hospital for saving her life.
It was just before her 16th birthday when she attempted to take her own life. At that time, in 2017, there weren't any services in Bozeman and her mother was forced to take her to the emergency room – a place were most children in her situation end up. She was soon admitted to Shodair's acute unit in Helena for stabilization where she took a much-needed timeout from the world. Later, armed with coping skills to help her safely navigate life's challenges, Amanda left Shodair's inpatient programming and was able to move forward with her life.
Before Shodair, Amanda felt ashamed of her mental illness struggles. Today, she believes that mental health is just as important as physical health, and one greatly impacts the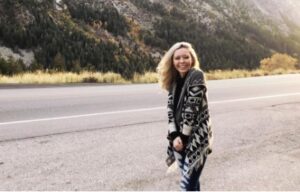 other. She encourages people to seek care before getting to a crisis stage. "Don't be scared to reach out, because there is help out there," she says.
Amanda expresses her appreciation for the compassionate care she received from the professionals at Shodair in many ways. She speaks openly about her mental health issues, provides inspiration for others, and has assisted with fundraising.
Continuum of Care
While Amanda was successful with her recovery, she, and others like her deserve a continuum of mental health care. It is critical that patients can receive ongoing counseling after being discharged from Shodair. Having mental health professionals in local communities breaks down access barriers, builds trusting relationships, decreases the chance of severe acceleration, and provides families with needed education and resources to navigate the chaos in which mental health thrives.
Fortunately, Shodair now has an outpatient clinic located in Bozeman. Specialized mental health counseling and medication management provided by highly trained professionals helps manage care and quickly identify safety concerns. This clinic is one of four that Shodair has recently opened across Montana, increasing access, and reducing travel barriers for those who rely on mental health professionals. Shodair's expansion to provide outpatient services in Butte, Missoula, and Helena as well as Bozeman was a direct response to the needs of those communities.
Unfortunately, sometimes children need more intensive care than what an outpatient clinic can offer. Last year, more than 4,000 patients (99% of whom are from Montana) received crisis care at Shodair Children's Hospital in Helena. All were welcomed, regardless of their ability to pay. Nearly 75 % of those served are on Medicaid (30 cents reimbursed for every dollar of care provided).
New Hospital
Delivering a continuum of care before, during, and after acute mental health crisis is essential for patients and their families. Part of that continuum is providing space that is healing, flexible, and safe. Five years ago, Shodair initiated plans to construct a new hospital. The need is real because we have modified our current building as much as possible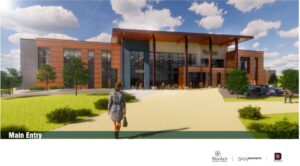 and it is at the end of its useful life. Most importantly, the patients served at Shodair deserve a hospital that matches the quality of care our team provides, which is professional, state of the art, and hopeful.
The facility we are in the process of bringing to life is the result of a collaborative effort. The design process incorporated input from caregivers, patients, and their families with trauma-informed care at the heart of the plans. Our new home will offer a safe space where everyone is welcome, allowing us to provide the compassionate individualized care for which we are known.
Construction is well underway with a scheduled opening in 2023. Thru a combination of financing and philanthropy, we are within $7 million of fully funding the overall $66 million need.
We invite you to join us in providing a facility that Montana deserves to help patients like Amanda to heal and find hope through Shodair's services.