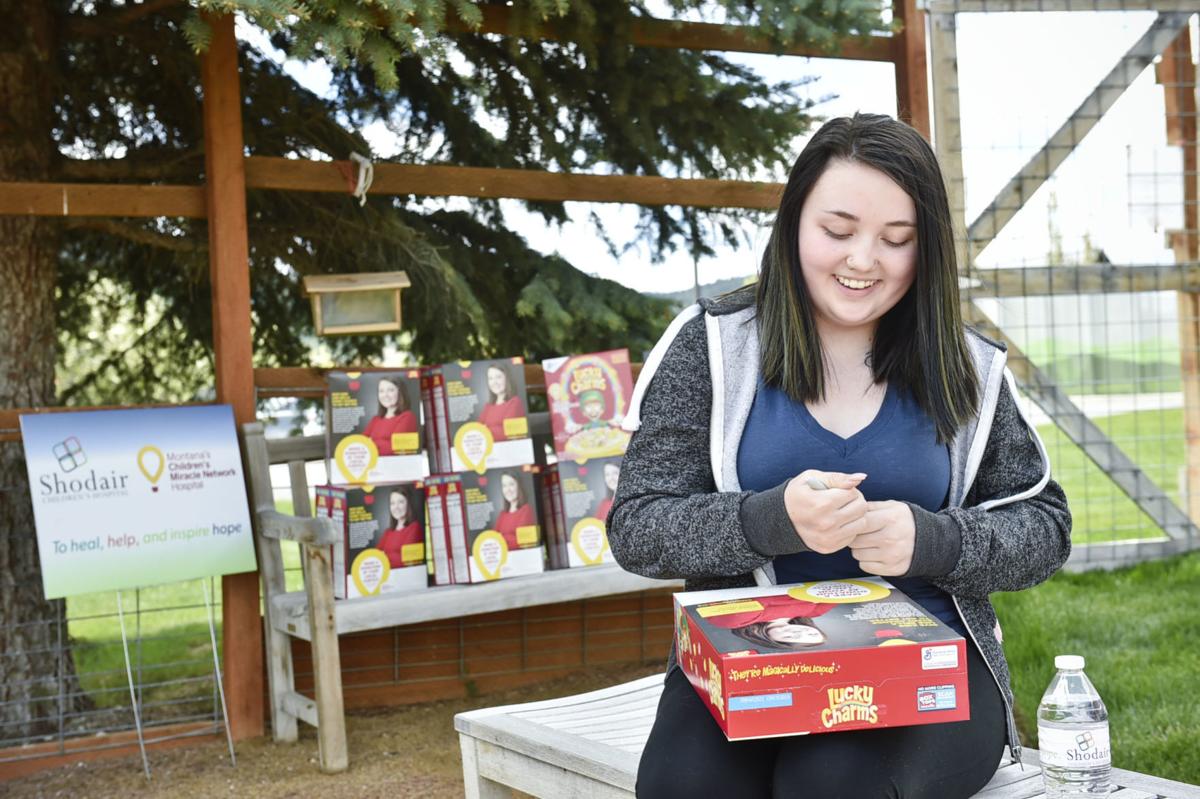 Helena teen featured on Lucky Charms box to promote mental health care
June 2, 2020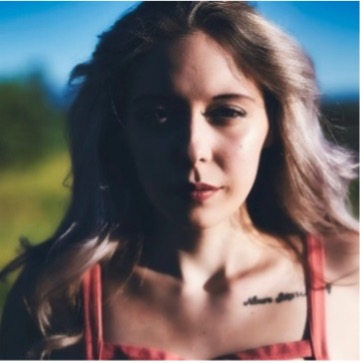 Suicide Crisis in Montana
December 8, 2021
Tavia Wine-Olson
It was in late elementary school when Tavia Wine-Olson first started getting flashbacks of abuse. The childhood trauma that she had completely blocked was emerging and she didn't handle it well.
Looking back today, the vibrant 22-year-old, acknowledges she took her anger out on her family at those times. "Instead of taking care of it in a therapeutic and coping way, I used anger and isolation and avoidance," she admits.  "I felt like an outcast everywhere."
Tavia is one of thousands of Montana youth who have struggled with their mental health. When emotional terminal, pain, and trauma are ignored, it often comes out sideways.  She began self-harming and became suicidal.  It was not until two stays in the care of Shodair Children's Hospital that things started to improve. She said she learned that she was not alone in her struggles and many kids were undergoing similar traumas.  The mental health technicians had a huge impact on her treatment.
"They would hold me or sit with me for fifteen minutes or for hours," she said. "They helped to recognize when I was struggling and helped me learn to engage coping skills. They reminded me I was cared for and the others around me were experiencing similar struggles."
May is Mental Health Month and stories like Tavia's are not foreign in Montana and beyond.  Researchers are saying that the past year's pandemic has had devastating impacts on children and young adults. Shodair Children's Hospital has a vision to be Montana's leading resource in children's psychology and family medical genetics, which means serving the needs of people like Tavia directly meets its mission.
Tavia wanted desperately to work at Shodair several years ago but was initially too young, so she headed to cosmetology school.  When Tavia returned to her hometown, she learned of several friends who had taken jobs at Shodair and they all encouraged her to apply. A bit reluctant and intimidated, she agreed with trepidation. "I was so nervous in the interview but was honest about being a former patient, and I got the job."
Tavia said having the perspective of being a former patient was a blessing, because, she believes, it gave her the advantage of being able to see things through their lens. "I wish there was a way for everyone to see the incredible impact Shodair has on children because they gain hope. Today, I have a great relationship with my family and so much of that is because of Shodair," she said.  "So many things that I learned at Shodair are helping me today and enhancing my ability to communicate. I understand how to be
more emotionally intelligent, to trust my instincts, and proceed with intent."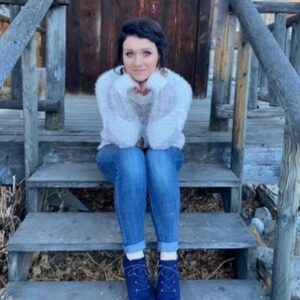 Tavia understands firsthand what a new facility would mean for patients, families and staff.  In addition, there are many amenities of the new building Tavia says will improve the care provided because with flexible spaces, smaller unit sizes and, individual patient rooms, it is easier to focus on treatment, she said.
"When you are there for months and don't have your own space, it was hard for me anyway, to grieve on my own or have privacy when I needed it," she said. "There was no place to go. Sometimes you just want to be alone and the current building does not allow for that."
Tavia recently accepted a new job at a salon pursuing her career in Bozeman, and left her position at Shodair.  But in no way is the relationship fading.  Currently, she returns to Helena about every six weeks to provide haircuts for the patients.
She said she learned to trust and be trusted at Shodair, which is one of the long list of reasons the hospital will forever hold a special place in her heart. Everyone at Shodair considers the feeling mutual.